Passion:
Our Work
We love what we do. This attitude has enabled us to continuously grow Thomas Klinke Immobilien into one of the leading partners for the development and marketing of new real estate properties.
What makes us strong is our workforce. They are consequently guided by the needs, requirements and expectations of our customers. Experience and integrity in combination with business and technical know-how characterise our comprehensive understanding of service.
We understand the market as well as the people that live here - and we are operating right in the midst of it. This is the only way to provide our customers with individual, innovative tailor-made solutions.
Company brochure
Highly Motivated:
Our Team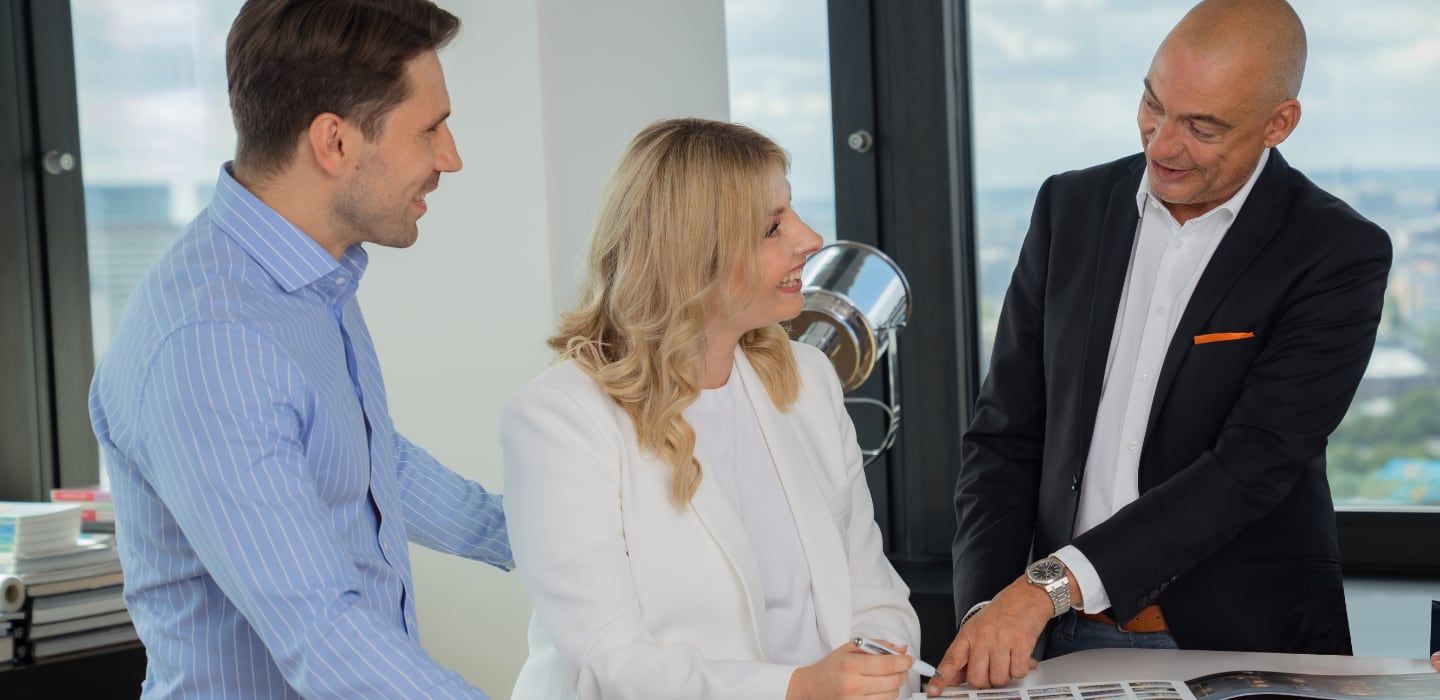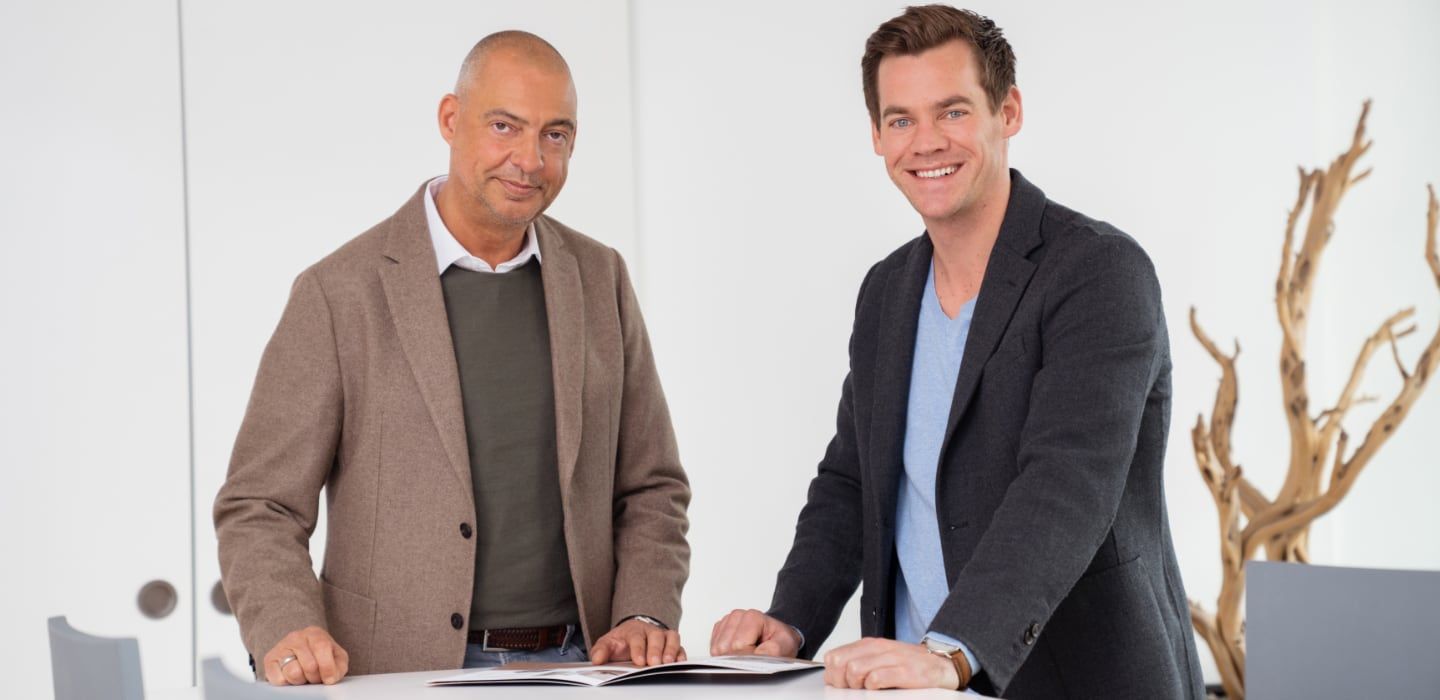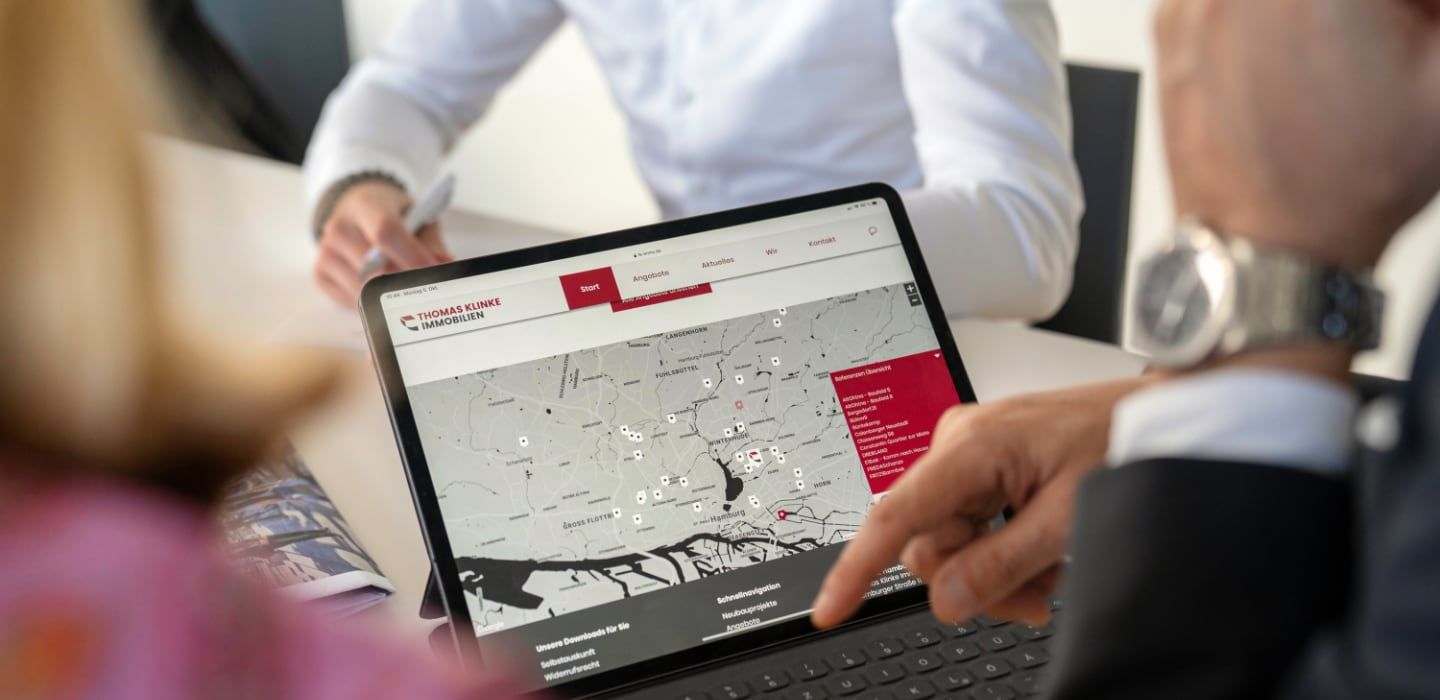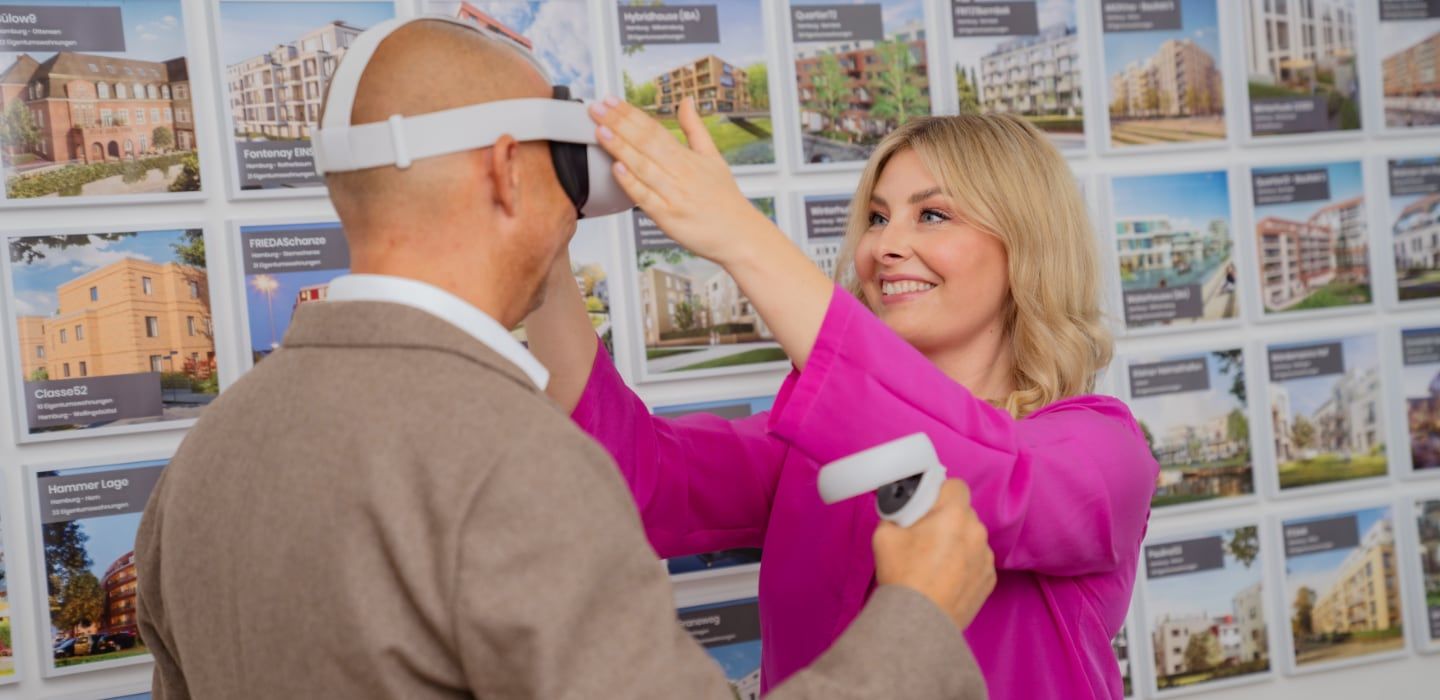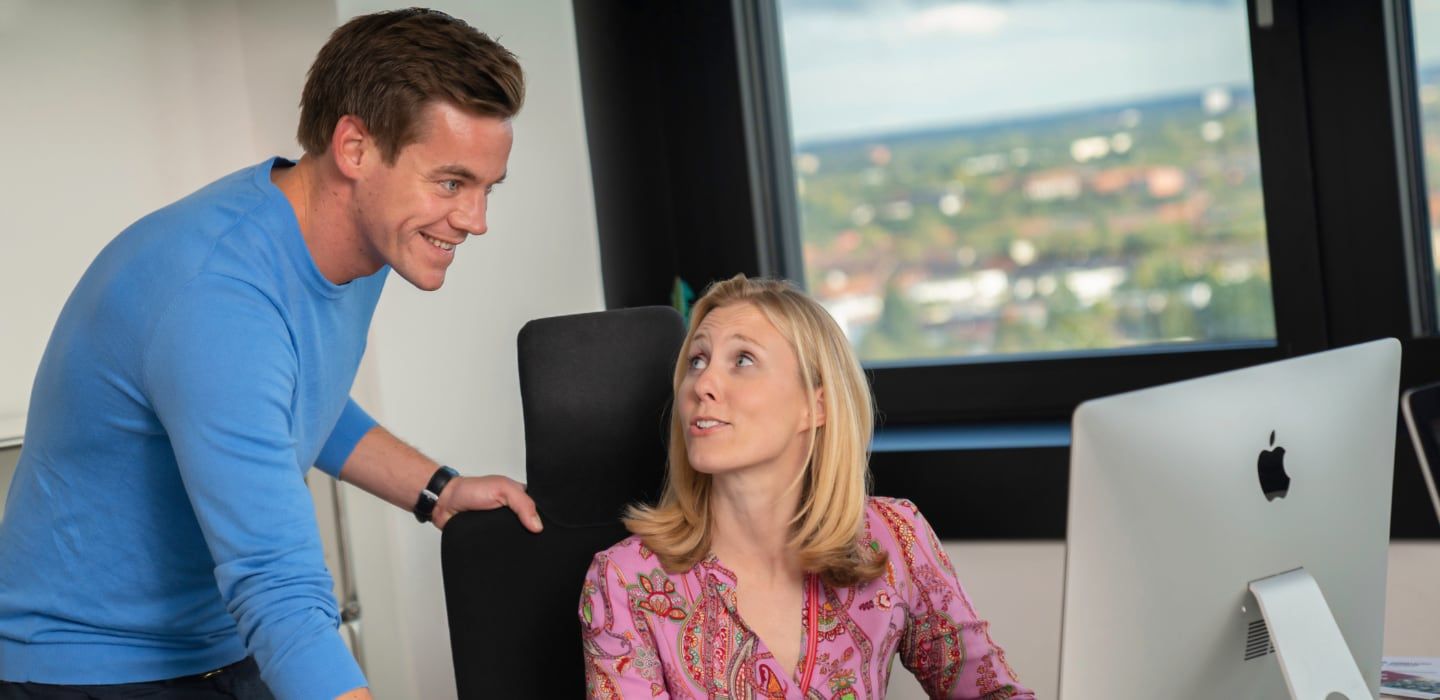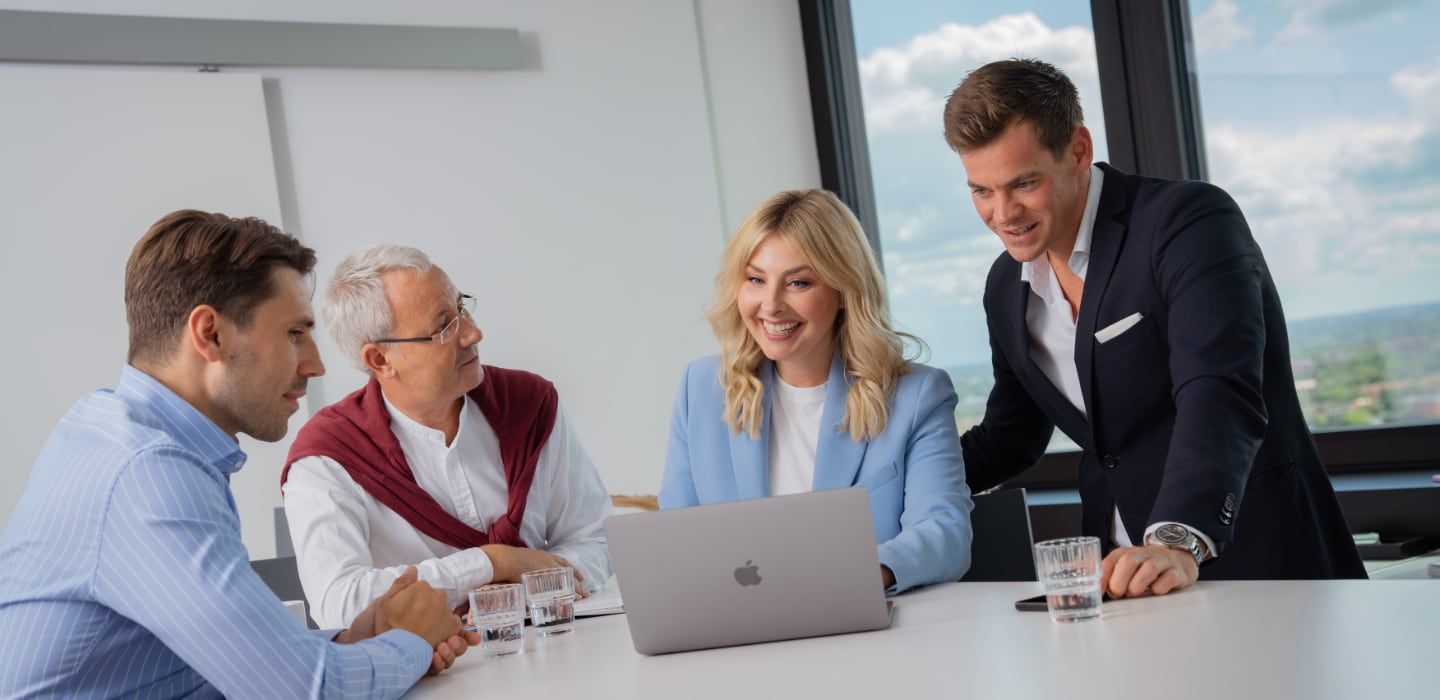 Wanted:

Motivated Colleagues
Thank you for your interest in our company.
Unfortunately, we have no vacancies at the moment.
You can also send an unsolicited application.
Professional:
Our Services
We pursue your personal and economic targets - competent and with dedication. We feel committed to the traditional values of transparency, fairness and trustworthiness. That, you can count on.
For Buyers & Tenants.
Read more
For Property Developers.
Read more
For Proprietors.
Read more
A Matter
of Trust
Whether you seek to buy or rent, it is all about your vital interests. We support you as if it was about our own homes. First, we will listen to you to understand how you want to live before we choose a suitable offer for you. We benefit from our deep roots within the region, plus we can use and rely on our vast network of contacts and connections that we have built over the years.
We happily support you until the conclusion of the contract and beyond.
Our services in a nutshell
Determining your requirements for your new home
Selection and assessment of suitable offers from our portfolio
Personal property tours and consultations
Virtual 3D property tour of your dream property
Video calls during overseas stays
Outlining and determining the further process until conclusion of purchase or rent contract
Discussion of possible changes in the floor plan or special requests
Recommendations of renowned banks and financial service providers
Preparation of purchase or rent contracts including explanations
Attendance at notarial certification
Conclusion of rent contract
Your partner for newly
constructed buildings
Since 2006, we, Thomas Klinke Real Estate, are one of the premier agencies for the sale of new real estate projects in Northern Germany and beyond. Year by year, we are selling a considerable number of new-build apartments individually as well as en-bloc, plus project developments and building plots in the whole of Northern Germany, including Hamburg, Hanover, Lübeck and other Baltic Sea regions.
We see us as your partner who turns your targets into their own goals. Our scope reaches from classic project development to target-oriented marketing strategies and up to individual customer service.
Led by Thomas Klinke and Johannes von Petersdorff-Campen, our highly motivated staff develop innovative and creative solutions with due diligence for your personal project aims. In line with our professional responsibility for a successful placing of your properties, we incorporate our tried-and-tested network of architects, developers, banks and investors into our work.
What we do for you:
Research and land acquisition
Site and object evaluation and a sound market analysis for your project
Definition of sales price based on many years of experience in the market and under consideration of the projected market development
Discreet sale of properties from your portfolio
Discreet sale of your projects - with and without planning permission
Discreet sale of properties without planning permission
Target-group-specific development, implementation and recommendation of comprehensive marketing measures
Digital advertising of the project (i.e., social media campaigns)
Continuous and transparent project reporting
Personal consultation and property tour appointments with potential customers
Contract and notary services
Networking with project partners or to acquire mezzanine capital for realisation
Sell or rent
with success
How much is your property worth? Having good insights in the property market is one of the prime conditions for the successful sale or rent of a property. Furthermore, sensitivity towards potential buyers/tenants and the necessary negotiating skills are also key to achieve the best possible sale or rental.
Our highly motivated and passionate team supports you with the sale or rent of your property. Our service begins with a free-of-charge evaluation of your property and concludes with handing over the keys to the buyer or tenant.
Contact
Our services in a nutshell
Free evaluation of your property
Definition of the most effective sales opportunities
Marketing concept and exposé preparation
Preliminary talks with pre-registered clients from our tracing file
Exposé send-out and direct-mail campaign
Presentation in popular internet portals
Digital marketing on social media platforms
Advertisement creation for print media and on-site sales
Organization and realization of qualified property tours
Transparent insights into the current status in report form
Credit assessment of potential buyers/tenants
Conduct of sales negotiations
Preparation of notarial sales/rental contract
Participation in notarization
Handing over the property to the buyer/tenant
Sustainable and
reputable investments
Our long-standing experience in the project development and marketing of new real estate properties in combination with a strong network within the market, form a solid foundation for the sound evaluation and assessment of investments in this area. On this backdrop, we offer private and institutional investors, as well as large asset management companies, access to reputable and sustainable investments.
In many cases, we know 1-2 years before "groundbreaking" the projected size and conditions of a new building project. This enables us to offer you as an investor the option for off-market deals and thus access to global investments before the official market launch.
What we offer:
Off-market deals in all asset categories
Location and object evaluation
Market analysis and evaluation of the demand for the location
Access to digital data spaces for simplified acquisition assessment
Discreet acquisition handling
Trusted network of property and project developers
Exemplary:
Our References
We proudly look back on more than 15 years of successful project development and marketing of new real estate projects. During this period, we have made more than 6500 proprietors and tenants very happy with their new homes. And this makes us very happy, too.
See all references
Strong:
Our Partners
We do not stand alone. By our side are architects, project developers, banks, advertising and marketing agencies and investors, among others. Depending on the challenge, they are there to help us find the best solution for you.